Climate Change Adaptation Practices of Rural Farmers in Benue and Kano States of Nigeria
Keywords:
Adaptation, Food security, Climate change, Mitigation, Resilience
Abstract
Global climate change impacts have recently become the most devastating human problem become climate change causes remain substantially unabated. Rural farming communities in Nigeria have suffered varying degrees of climate vulnerabilities resulting in wanton destruction of live and property. To offset ravaging impacts of climate change, rural communities in Benue and Kano State developed coping strategies in the form of deforestation for arable agriculture, firewood marking, logging, charcoal production, furniture/wood working and wanton exploitation of non- forest resources. These coping strategies rather destroyed the landscapes and increased vulnerabilities in the communities. Climate change adaptation pilot project component of the "Building Nigeria's Response to climate change" (BNRCC) Project was experiment in Daudu and Falgore communities of Benue and Kano State respectively to alleviate the increasing vulnerabilities of the rural communities. The locals adopted various sustainable climate change adaptation initiatives to build resilience. Reduce poverty and improve living conditions of the vulnerable population especially women, youths and children. The success of these adaptation activities has generated wide scale replication among several farming communities around primary beneficiary sites in Benue and Kano States of Nigeria. This paper examined the successful climate change adaptation initiatives of the BNRCC pilot project being replicated in other farming communities in Benue and Kano States and the challenges faced by the farmers in implementing those adaptation initiatives.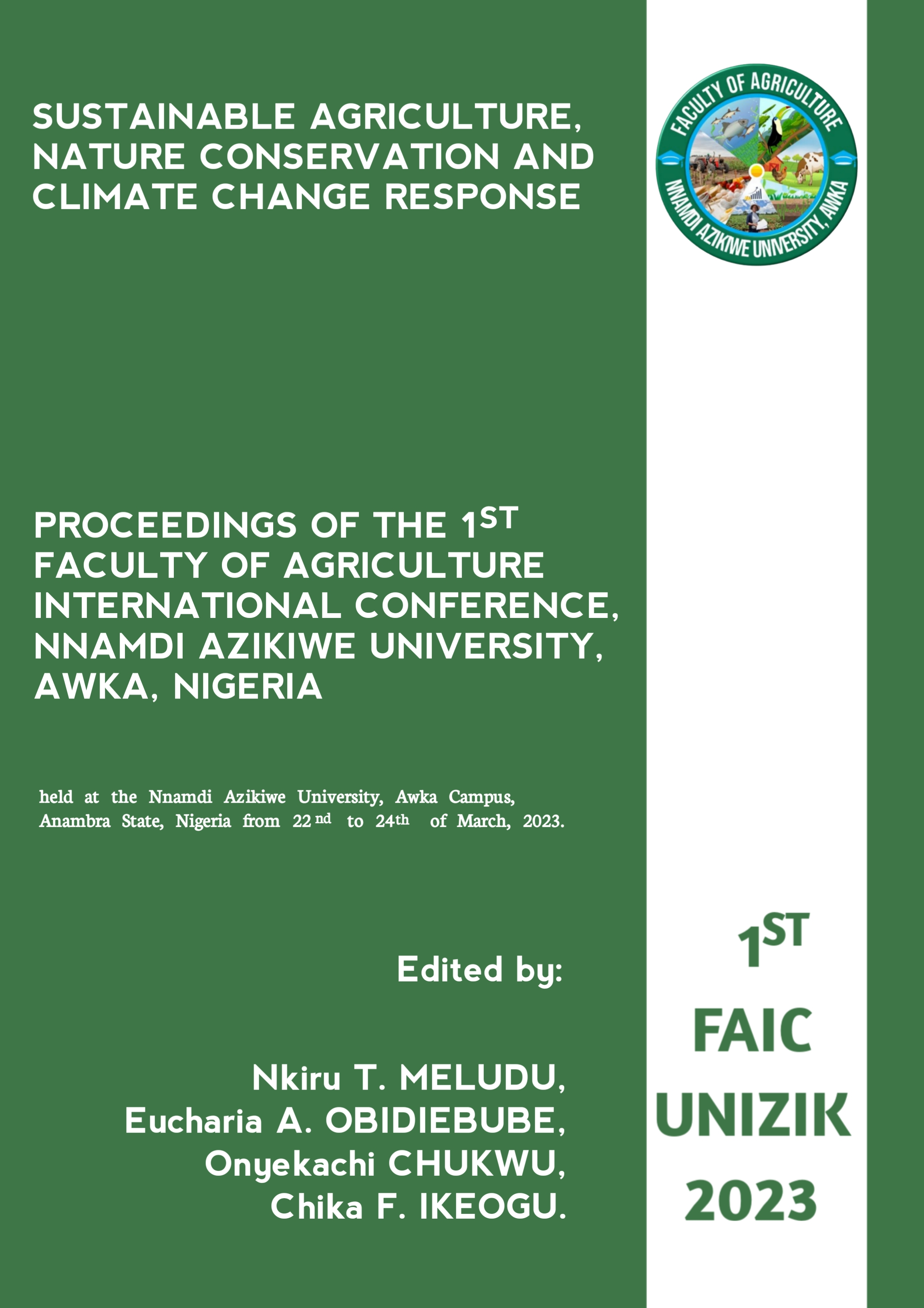 Downloads
How to Cite
Amonum, J. I. (2023). Climate Change Adaptation Practices of Rural Farmers in Benue and Kano States of Nigeria. E-Proceedings of the Faculty of Agriculture International Conference, 354–357. Retrieved from https://journals.unizik.edu.ng/faic/article/view/1953