Strengthening Livestock Systems through Climate-Smart and Gender-Sensitive Approaches: An Overview of Nigerian Livestock Production
Keywords:
Approaches, Climate change, Gender, Livestock systems, Income
Abstract
The livestock industry is an economic enhancer for most countries in the world including Nigeria. Livestock development remains one of the worst hits of climate change resulting to open grazing, low produce and conflicts. This has affected the herders, farmers (especially women farmers), communities and livelihoods. The ability for women to adapt to climate change mostly depend on their ability to access to farm land, credit, security of land tenure, and active participation in decision making regarding land and water resources. Climate change and its effects on livestock production as well as the vulnerable farmers and gender disparity on men's and women's need and priorities in adapting to climate change irrespective CSA initiatives were highlighted. Climate-smart livestock production strategies as well as CSA practices for improving livestock production and the roles of roles of agricultural extension in strengthening livestock systems through climate-smart and gender sensitive approaches were equally emphasized. There is therefore, the need for capacity building of both genders on the strategies to tackle the issues of climate change for enhanced production to achieve sustainable food production. Also, Climate-smart agricultural practices that require specific farm inputs should be made available to livestock farmers. This can be achieved through proper extension service delivery system tailored towards the immediate felt need of the livestock farmers without gender disparity.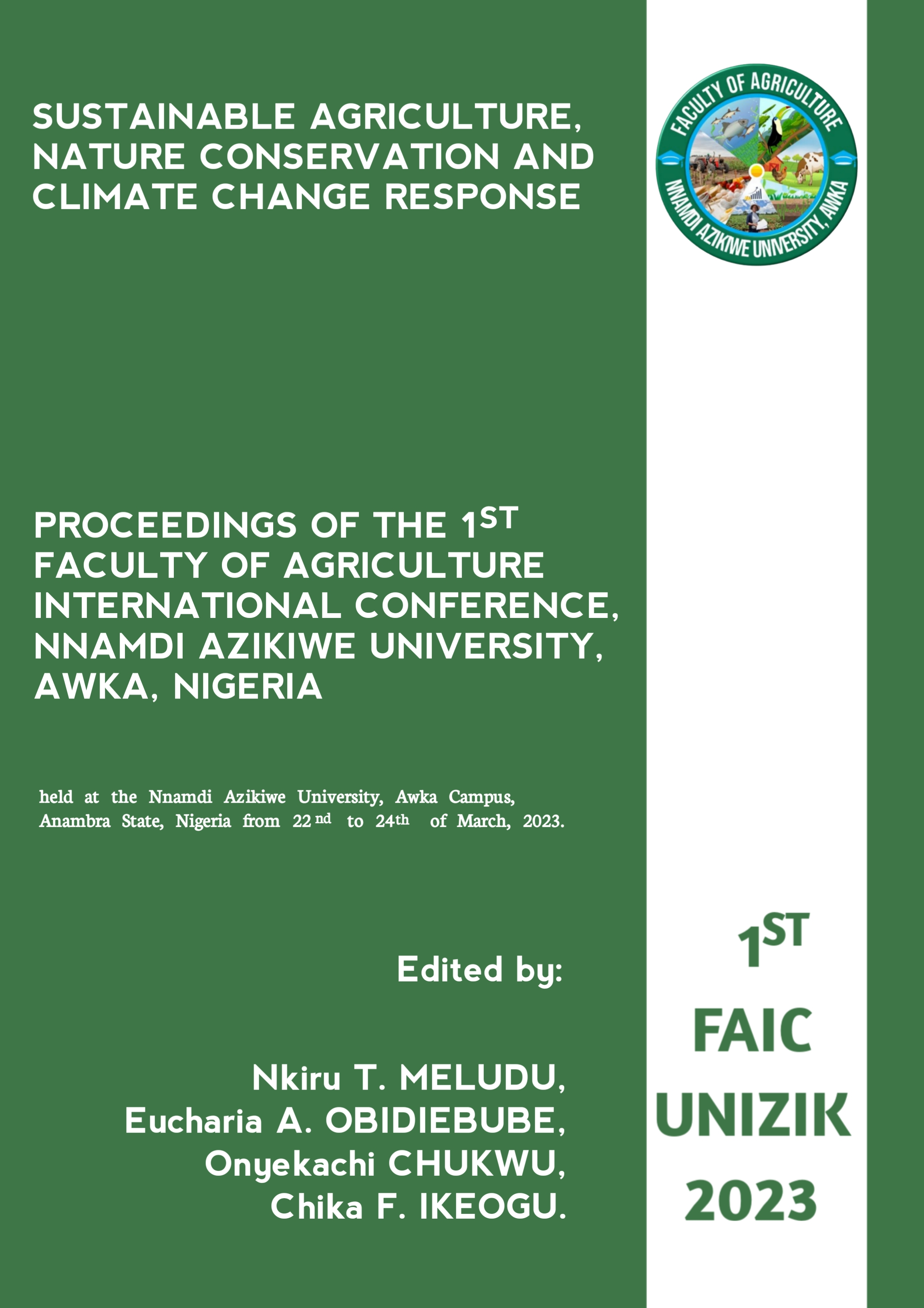 Downloads
How to Cite
Onyemekonwu, R. C., & Meludu, N. T. (2023). Strengthening Livestock Systems through Climate-Smart and Gender-Sensitive Approaches: An Overview of Nigerian Livestock Production. E-Proceedings of the Faculty of Agriculture International Conference, 435–439. Retrieved from https://journals.unizik.edu.ng/faic/article/view/1970